Knock, Knock! Take a Sneak Peak into my Makeup Bag Favourites February 2017 | The Face Palette Makeu
Hello to all my fabulous readers,
I know, sorry its been a while since I have written a blog post. Things have been quite hectic since I have been planning to do makeup workshops for beginners every weekend.
So without much adieu, let us kickstart with out February 2017 'Knock, Knock! Take a Sneak Peak into my Makeup Bag Favourites' segment.
Here are some of the products I loved using:
1) CHAMBOR Extreme Wear Liquid Lipstick in 482
Talking about this little tube of lippie dream from Chambor... well, well, well!! To put in short, this shade is SOLD OUT at almost EVERY SINGLE CHAMBOR STORE! Let me say, NOTHING, I repeat, NOTHING in the makeup department gets sold out here in Kerala! I went to 4 Chambor counters in Cochin and nobody had even a single one of this shade and that is a biggie! This is a nice formula and very liquid like and dries in close to 10 minutes time which is a long time, however, gives you a proper window if you would like to alter, blend, correct the shade. It lasts for a good 6-8 hours without budging but oil does break it down instantly.
This particular shade in number 482 is the most MLBB Neutral lippie for anyone with tan/warm undertone in their skin. It is the most perfect pink with brown undertones.. and has a slight mauve finish to it. Very pretty indeed and it is indeed an everyday kind of colour. No wonder it is sold out everywhere!!!! Luckily, I did get a piece somehow sometime back but when I wanted another... I just could not find even one more piece!!!!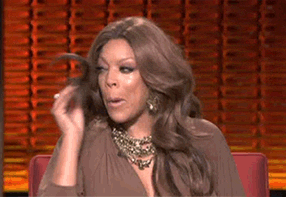 *Sweating!*
2) CHANEL Rouge Allure Velvet in 40 La Sensuelle
This particular lipstick from Chanel is one of my most favourite lipsticks of all time! It is the a perfect blue toned berry like red and it is super duper comfortable to wear on the lips. It has a nice satin-like formula and is super pigmented and is not drying at all, however, it is transferable! The packaging is the classic Chanel packaging, which I adore!!
I love wearing this shade both during the day and at night! This particular shade will definitely suit every skintone out there from super light to super dark.. very pretty indeed! Just look at this...
Is it not pretty my lovelies??
3) LA Girl Pro Concealer in Pure Beige
This concealer has been my favourite for many, many years now since the time I was in the UK. I bought it especially because I read that it has similar finish like MAC Pro-long wear and honestly, it is indeed true. I adore this concealer and it blends like a dream! This particular shade suits me perfectly and will suit many of you who has nice yellow tones in their skin. I do not use very light concealers to highlight and that is just my personal preference.
I like to go only up to 2 shades lighter than my skintone and that is it. Too light just look too off and grey in my opinion and this one matches me perfectly. It is indeed a thick concealer with a matte finish so ensure you apply eye cream while prepping your skin before makeup. This concealer does crease on your fine lines so do make sure you set this with a loose powder. However, it does not flashback in photography and works great!
4) STILA Stay All Day Foundation and Concealer
I picked up this foundation from Sephora at Orion Mall Bengaluru and my, my, my!!! How overpriced it was there!!!! Instead of the original $44, I paid close to $56!! Ah well! This foundation did not grow on me initially but after using it with a sponge, I began to love the finish of this foundation and loved it when it got diffused and blended to my skin. This shade matches me perfectly, however, I am still not a fan of the concealer that comes along with this. It is not pigmented enough and is too emollient in my opinion. The spatula like opening on the foundation is ingenious and provides less wastage compared to a pump! Love this foundation!!
5) THE BODY SHOP Satsuma Body Mist
I cannot stop raving about this Body Mist from The Body Shop, like ever! This has been one of my most favourite scent from The Body Shop range since years. Honestly, I am not much of a citrus kind of person but this scent just blew me away!! I always have 2 bottles of this with me because I just love the scent so much! Imagine for a second that you are in a lush green valley surrounded by oranges growing on trees, sky is crisp and blue, slow breeze, fresh air.. and then you take a deep breath and you can smell oranges everywhere!!! That is exactly how I felt when I had a whiff of this scent for the first time! Even oranges lack the punch that this body mist has and it always makes me feel fresh everytime I use it. I always go...
Yes I do go crazy with it!! I do not even remember how many bottles of this body mist I have used up till now!! In fact, I used it so much I thought of trying out other ones from The Body Shop range but during this month I went back to my Satsuma again!! All time favourite body mist!!
Now, those are the only stuff for my February Favourites. Tell me what all stuff you have loved using during the month of February! I would love to know!!
Stay pretty and keep smiling my lovelies..