Makeup Tutorial - Black Brown Smokey Matte Eyes and Nude Lips | Makeup Beauty Blog
Hello my Bumblebees I have uploaded a makeup tutorial for you all on my YouTube channel. This time I have done a highly requested Black-Brown Matte Smokey eye tutorial paired with a nude lipstick. I have made this as a full face routine and quite descriptive so that you are all able to recreate it at home. I know there are many girls out there who really wish to learn how to do a proper smokey eye so I have not edited loads and have kept it quite lengthy. Hopefully, this video will help you teach the perfect way to recreate one. :) Here is my video for you all:
Hopefully I have explained everything clearly and you can all do it in front of your own mirror. Anybody with any skintone or eye colour can pull off a black smokey eye so don't fret ok. You will look absolutely gorgeous in it. You don't need to use the same products I use. You can use any products with similar tone that you already have.
PRODUCTS USED IN THIS VIDEO:
FACE:
Eucerin moisturiser Maybelline Baby skin primer
Estee Lauder Double wear light foundation - Intensity 3.5
MAC Studio Finish concealer Palette - NC35 MAC Pro-long wear concealer - NW30 Ben Nye Banana Powder
EYES AND EYEBROWS:
Bourjois Smoky effect Ultra Black eyeliner LORAC Pro Palette - Taupe
LORAC Pro Palette - Shade: Lt.Bronze Sleek eyeshadow palette in Ultra Matte V2 - Brown shades Emite eyeshadow in DAMS BeautyUK eyebrow kit
Maybelline Gel eyeliner in Black
Amazing Shine Lashes - 747M Duo Lash Adhesive Maybelline Colossal Volume Express Mascara in Black
LIPS:
NYX lipliner in Espresso Rimmel Kate Moss lipstick in 03
Revlon Colorburst lipgloss in Pink Ice
BRUSHES:
Blank Canvas Cosmetics Blending brush 009 Real Techniques Deluxe crease brush Blank Canvas Cosmetics Flat brush 007 Random brushes from Ebay! Real Techniques Buffing brush
Revlon Angled brush
Real Techniques Contour brush Real Technique Blush brush
Real Techniques lip brush
BLUSH, CONTOUR, HIGHLIGHT: Sleek Contour Kit in Medium
MAC Blush in Gingerly Do like, share and subscribe to my channel for more videos. That will make me so happy and keep me motivated on what I desire to do.
Do follow me on my other Social Media as well. Each social network you follow, you get a GINORMOUS hug from me! :D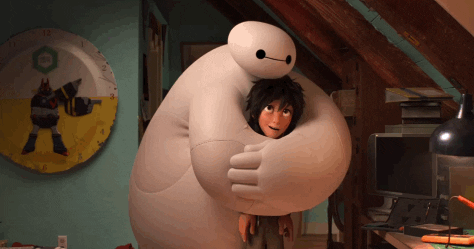 Source: Giphy.com
Stay pretty and keep smiling!